Shamefully, America has the highest percentage of incarcerated people per capita in the world. The common misrepresentation is that people go to prison to rot. In fact, life behind bars is extraordinarily eventful, as I have been learning over the past couple of years while teaching in the Restless Books "Classics Behind Bars" initiative.
I run out of adjectives to describe the experience. The inmates—whom I call "inside students"—are passionate readers. Together we delved into Miguel de Cervantes' Don Quixote and Mary Shelly's Frankenstein. Given their personal circumstances, they have much to say about alienation, idealism, and literature as a redeeming tool. Do you want to know the extent to which a prisoner still has an imagination that runs free? Might you be interested in understanding how the word "monster" is described within a jail? The opinions I come across take my breath away. Invariably, after one of these workshops I get the feeling it is I who is the student.
A few months ago, photographer Alonso Nichols stopped by the Hampshire County Jail and House of Corrections, in Northampton, Massachusetts, to witness the interactions. His portraits are a window into the vigorous life of the mind in confinement.
— Ilan Stavans, Restless Books publisher and Classics Behind Bars instructor
Classics Behind Bars at the Hampshire County Jail: Portraits by Alonso Nichols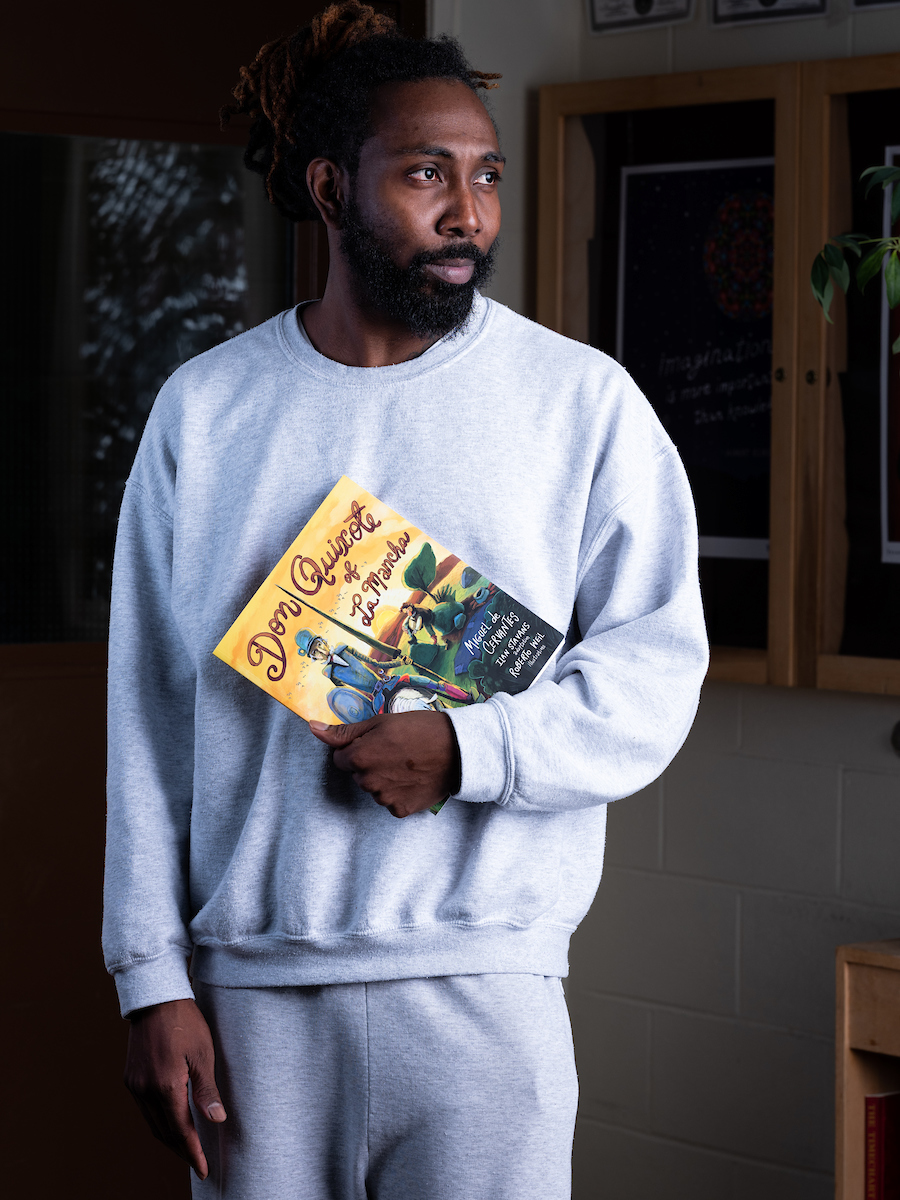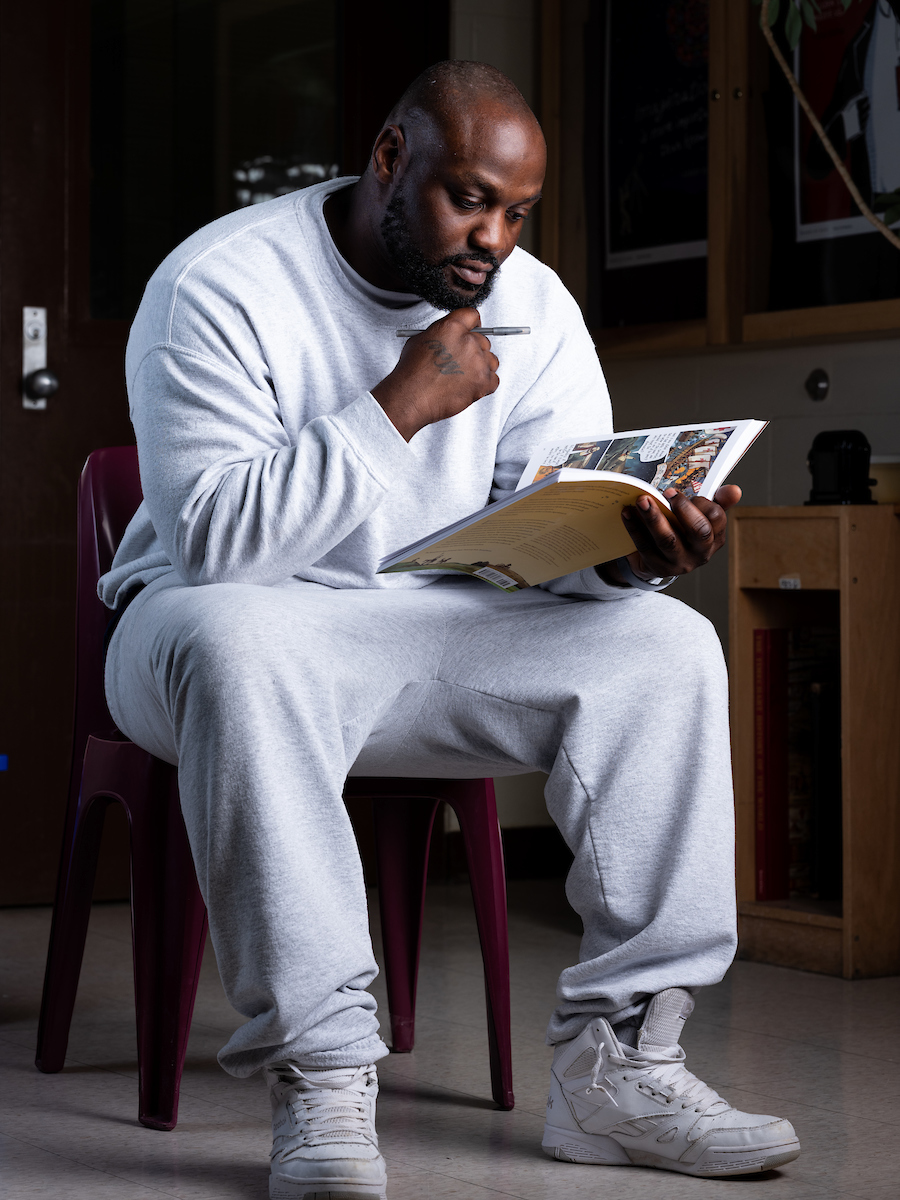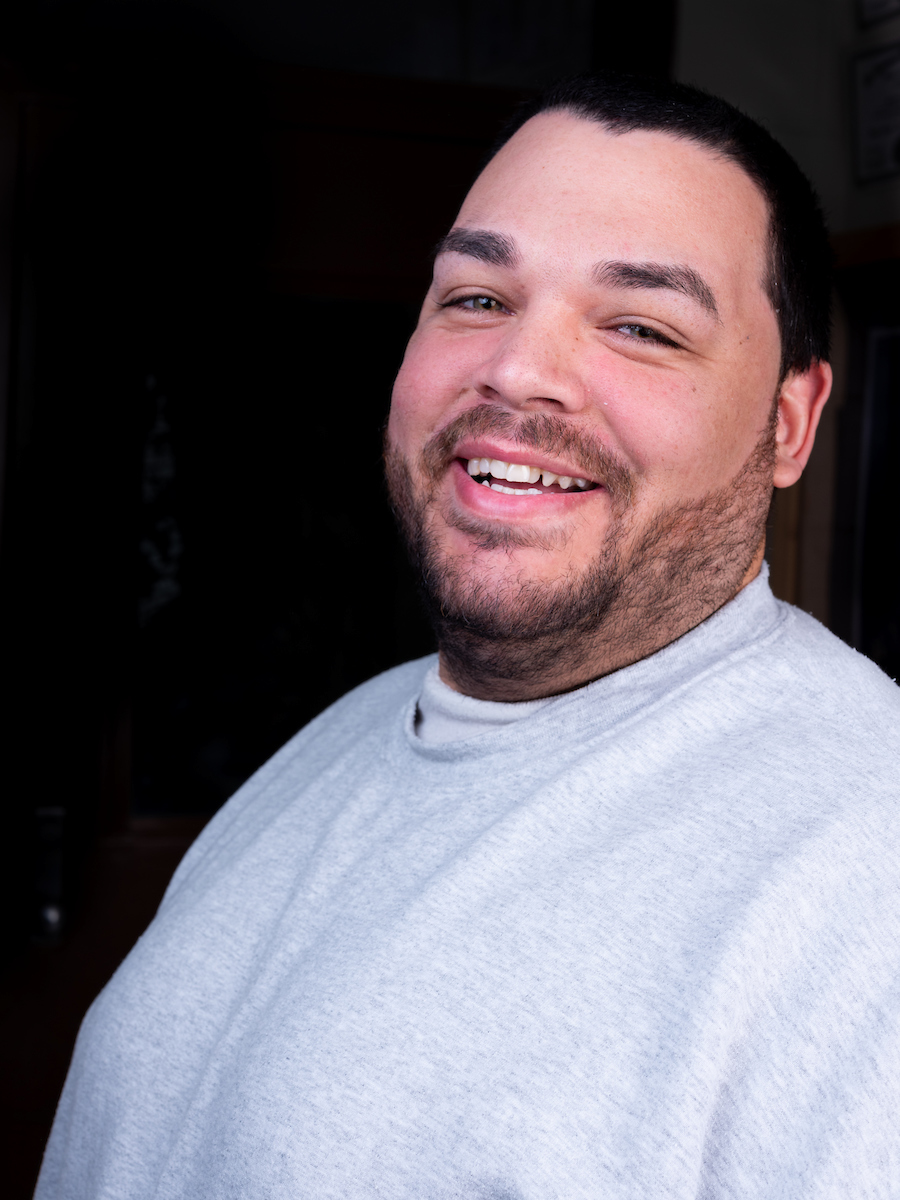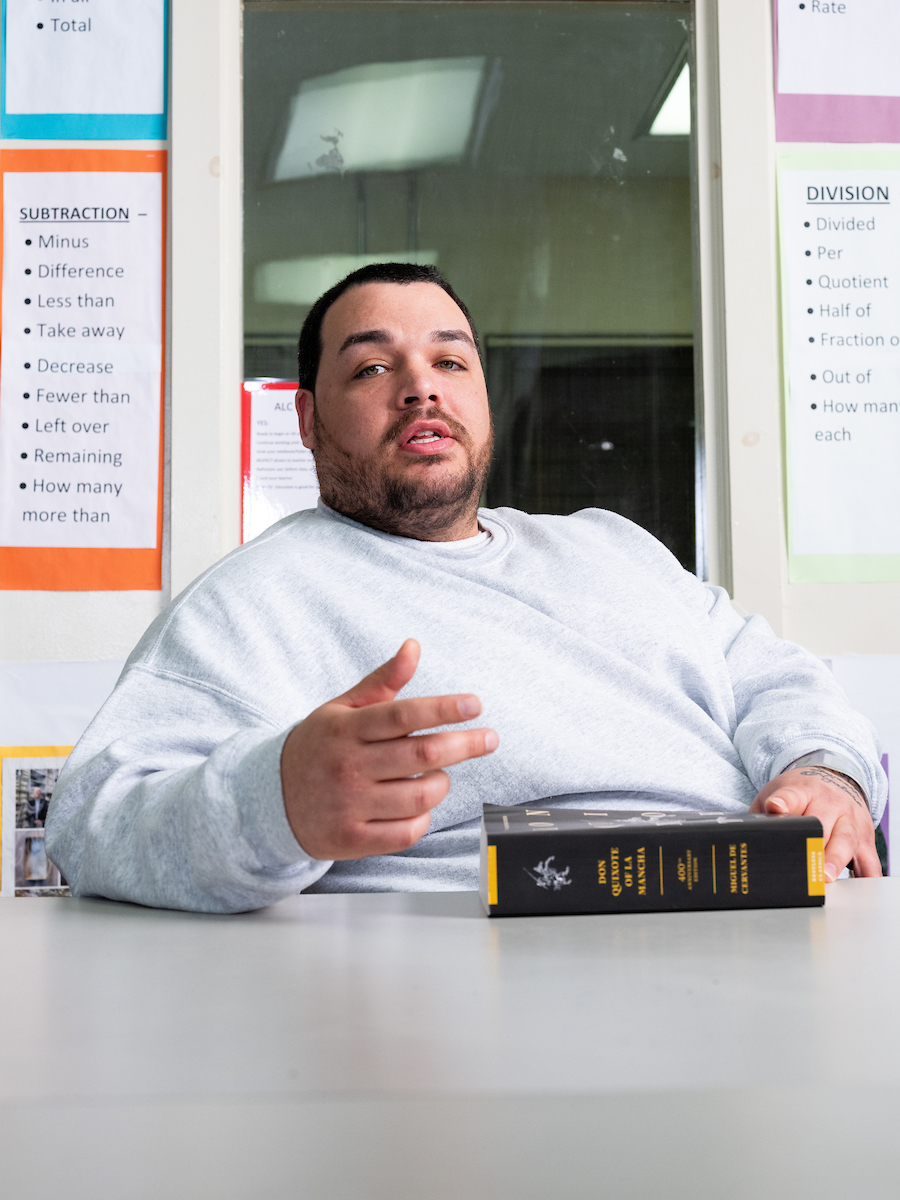 The most recent three-week program of Classics Behind Bars, which took place at at the Hampshire County Jail, in Northampton, Massachusetts in March 2019, centered on Don Quixote by Miguel de Cervantes. The session is the subject of a special program of New England Public Radio's podcast In Contrast, airing this summer. Learn more about the Classics Behind Bars program below.
Classics Behind Bars is a program that brings classic literature to incarcerated individuals. Each three-week program focuses on one classic work of literature, which has been approved by the participating prison. Incarcerated individuals selected to participate in the program receive a copy of the book, provided by Restless Books free of charge. They meet weekly in a seminar format for two-hour sessions with an experienced instructor.
These discussions encourage participants to connect their own life stories to classic works of literature, in order to illuminate how the past remains relevant today. Topics explored include citizenship, morality, family, identity, and self-awareness.